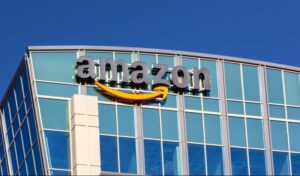 An East Norriton developer is in the midst of securing final approvals to construct a two-building, 1.75-million-square-foot warehouse and distribution center at a unique site in Salem County.
The D2 Organization is closing in on the regulatory finish line for the Garden State Logistics Park, which would include a 1.2-million-square-foot building and another 525,000-square-foot property at the site of a former coal-fired power plant at the foot of the Delaware Memorial Bridge in Pennsville.
"It's just a fantastic piece of property," said D2 President Keith Delaney.
The rural South Jersey county has been gaining more attention as demand for industrial spaces pushes tenants and investors farther down the New Jersey Turnpike, including from the biggest name in the e-commerce business. Amazon is working on a 1.25-million-square-foot distribution center in Carney's Point, just a few miles away from the D2 site. Earlier this month, it said as many as 800 people could be employed at the facility.
"They are the trendsetter," said Dan McGreevy, D2's vice president of land development. "When Amazon comes to a marketplace you are officially in play."
The origins for D2's project date back more than four years. Just before generation company Calpine planned to demolish the power plant that stood at 329 N. Broadway, D2 approached it about redeveloping the 282-acre site. The location on the water, surrounded by a strong labor force and access to major transportation assets like Interstate 295 was ideal, Delaney said. The firm is well-versed in the process of redeveloping environmentally sensitive sites like the former Calpine plant to meet the ever-rising demand for warehouse and distribution space in the region.
"It's going to be really the gateway into New Jersey, from an industrial perspective," McGreevy added.
Over the past four years, D2 has worked with Pennsville, Salem County and state officials to come up with a plan to remediate the site and gain approvals for the sprawling industrial buildings. It is a complex site, they say. Atlantic City Electric maintains a substation and transmission lines on the property, and there are wetlands to work around as well, but the firm is "substantially through the process" of securing approvals, executives say.
D2 has the site under contract for an undisclosed sum.
D2 has received preliminary final approval from Pennsville and the county, and is in the middle of working with the state Department of Environmental Protection and Department of Transportation to receive permits.
The most crucial part of the project — a payment-in-lieu-of-taxes, or PILOT, agreement — is still in the works and will likely be presented to the township committee in the coming weeks, McGreevy said. He declined to disclose the amount of the proposed annual payment in the deal, and it has yet to be entered into public record.
Pennsville officials could not be reached for comment.
PILOTs are a common lever municipalities pull to attract investment to an area that needs redeveloping, often in an effort to draw new jobs to town. The agreement reduces what a property owner's tax burden would be otherwise, enabling them to offer lower leasing rates. When a firm is granted a PILOT, for example, it makes annual payments to an economic development organization instead of paying property taxes on the property it is developing. The payments typically amount to 25% of the property taxes the company would be paying.
Since PILOTs have become so common, Delaney said they're now necessary to draw the most in-demand tenants.
If everything goes according to schedule, construction at the site could begin as early as spring 2021.
"It's such a critical element to that project, the PILOT agreement," Delaney said. "We won't finalize a deal with anybody until we have that secured."
A property like the former Calpine site is "unique," he said, since it's located in Salem County, where costs are lower than anywhere else along the Turnpike and still has solid infrastructure. There's plenty of greenfield space in the county, he said, but those properties can often have wetlands issues, no sewer hookups and roads that can't handle large trucks.
Sites that used to house heavy industrial operations, like a power plant, are ideal since they've been built out with utilities, are often located near rails and ports and the streets were designed for high-capacity use. While environmental remediation costs used to make redeveloping those types of sites too expensive, the ongoing rise in demand for industrial real estate in the area has changed the equation, Delaney said.
Amazon recently revealed new details about its venture into Salem County, saying it planned to open a 1.25-million-square-foot fulfillment center at 742 Courses Landing Road in Carney's Point by late 2021. The site, which will be Amazon's 15th in the state, will employ 800 people, the company said.
That heat in the market is also what's driving the recent push by developers and major tenants like Amazon into the county, which is mostly made up of small agricultural communities and boroughs that have struggled with economic development. It also has the honor of being the least populated county in New Jersey, with just over 62,600 residents.
"I think we are definitely proving Salem County is open for business," Delaney said.
D2 is one of the first to make big moves in the area, he added, but he doesn't expect to be the last, especially as logistics-focused companies continue to turn their attention south.
"Tenants have unquestionably found Salem County," he said.
*Article courtesy of Philadelphia Business Journal
For more information about South Jersey industrial space for sale or lease in South Jersey or about any other South Jersey properties for sale or lease, please contact WCRE at 856-857-6300.
Wolf Commercial Real Estate, a full-service CORFAC International brokerage and advisory firm, is a premier South Jersey commercial real estate broker that provides a full range of South Jersey commercial real estate listings and services, property management services, and marketing commercial offices, medical properties, industrial properties, land properties, retail buildings and other South Jersey commercial properties for buyers, tenants, investors and sellers.
Please visit our websites for a full listing of South Jersey commercial properties for lease or sale through our South Jersey commercial real estate brokerage firm.